Grid coupled, solar and wind energy
We develop and supply durable and robust energy storage machines for use in a wide range of on and off­grid industrial, commercial and grid-scale applications.
Unlike conventional batteries, where energy is stored in a cell, our patented energy storage modules store energy in a liquid. This technology does not degrade like conventional batteries and affords exceptionally long life with (100%) discharge functionality, making the system perfectly suited to integration alongside renewables such as wind and solar.
The system is equally well suited to work alongside diesel generators in off-grid applications, improving efficiency and reducing expenditure on fuel and other associated costs.
Vanadium Redox Flow Battery (VRFB) technology utilises the flow of vanadium electrolyte across an ion exchange membrane. When this occurs, a reversible electrochemical reaction takes place, allowing electrical energy to be stored and subsequently returned.
The technology relies on the ability of Vanadium to exist in four different oxidation states (V²+; V³+; V4+; and V5+), each of which holds a different electrical charge.
Demonstrated by the diagram above, the electrolyte in the negative half-cell contains v³+and v²-+ions, whilst the electrolyte in the positive half-cell contains v4+and v5+ ions. This represents the machine in its charged state. On discharge, a redox reaction occurs in the central stack, creating a surplus of electrons at the negative terminal, generating an electrical current.
The redT energy storage machine offers numerous advantages when compared to other technologies available on the market today.
Regional Elster representative
E-Power / Jager Technologies is an authorised regional distributor for Elster meters and products in the Free State. Meters can be supplied and commissioned where necessary. Technical support is provided in all aspects of Elster's products.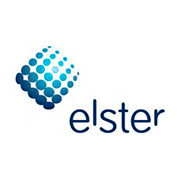 Charge and discharge the system fully from 0-100% without significant degradation, unlike conventional batteries which suffer drastic capacity loss if discharged below 50%.
Low Levelised Cost of Storage (LCOS)
LCOS calculates the cost of storage over a system's life and accounts for all operating and maintenance costs, together with efficiency.
The machine can last for 25 years with no significant degradation, matching the life of solar and wind assets.
The system can be monitored remotely and requires minimal maintenance, reducing the need for frequent site visits.
Unlike lead acid and lithium batteries, the redT energy storage machine is at'no risk of thermal runaway and is non-explosive and non-flammable.
redT energy storage machines contain no heavy metals and are emission free. The electrolyte is fully reusable and recyclable, alongside the majority of components used in the system is fully reusable and recyclable, alongside the majority of components used in the system.